THE INTERNATIONAL WOMEN'S DAY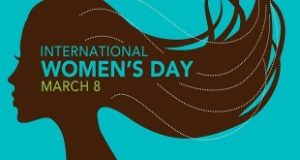 On March 8, the International Women's Day will be celebrated.
This day, marks the struggle of women for the defense of their rights.
This idea of creating Women's Day came in the late nineteenth and early twentieth centuries, in the United States and Europe in the context of women's struggles for better living and working conditions and the right to vote.
On 26 August 1910, during the Second International Conference of Socialist Women in Copenhagen, the German Socialist leader Clara Zetkin prposed the establishment of an annual celebration of the struggles for the rights of working women.
Isabel Madruga
02/03/2018