Marraquexe Holidays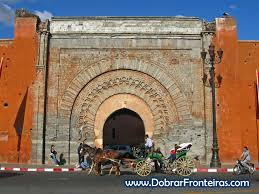 Recently I went to Marrakesh with my husband.
It was the first time there.
We stayed in a Riad, very beautifull and nice. For who doesn't know, a Riad is a big howse with several rooms and in the middle of the house there is a fountain, palm trees, and these houses are being restored for the tourism.
I liked the souks, that means street markets, where people are friendly.
Also,we went to the mountains of the Great Atlas, and made a tracking there to see the waterfalls, beautifull and amazing.
We had lunch at a berbere house and the food was good.
I liked very much Marrakesh, it was a great experience.
ALICE CRUZ